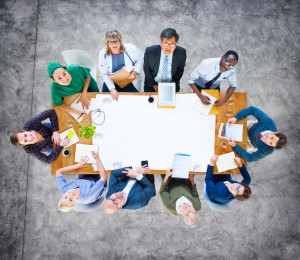 Destiny is not a matter of chance,
it is a matter of choice;
it is not a thing to be waited for,
it is a thing to be achieved.
— William Jennings Bryan
The Retreat
The big day for the strategic planning retreat is finally here. You've made sure all the participants will attend. You have identified the key issues to be addressed and developed the supporting work papers. You have developed an agenda and provided advanced information to the participants. Now it is time to conduct the meeting.
Step-By-Step
Here's how we suggest you proceed:
First, review the goals of the strategic planning process, noting that the primary goal is for the physicians and administrative time is to develop an agreed upon plan for the future.
Have the attendees develop ground rules that will used by the Meeting Manager to keep the discussion on track and moving forward.
If you have not already done so, discuss and gain commitment on how the group will make decisions, what is expected once the group has made a decision, and what are a physician's options if they don't like a decision. This step is critical – many group planning efforts fail because, although they talk about the right issues and seem to have agreement on plans, some physicians don't understand that the group "norm" is (or should be) to adhere to and support group decisions.
Review the feedback from the SWOT analysis. Make sure everything has been covered.
Develop or update the group's Mission and Vision statements.
Then, turn to a discussion of the Key Issues facing the group, and develop objectives and strategies related to those efforts. This step also includes setting timeframes for completion and making specific assignments as to who will be responsible for the effort.
Before the retreat is complete the group should designate someone to develop a report of the decisions made, and set up a monitoring process that the group will use to help them implement the decisions made at the retreat.
It is likely that the group will develop many objectives for the coming year, and it is important that the group prioritize those objectives. We will discuss methods to do so in our next article.
Please contact me if you'd like to discuss this post.
Will Latham
wlatham@lathamconsulting.com