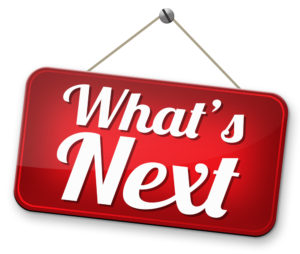 Once the retreat is over you're done, right? Well, only if you want to get only ½ of the benefit from a planning process. Here are several other steps to get the most benefits.
Report
The work done and decisions made at the retreat should be documented in a report. It is important to do so for the following reasons:
Confirmation of agreements: The report should be sent out to all participants and they should be asked to confirm that it represents the decisions made at the retreat.
Communication to those who did not attend: There may be several members of the group who could not attend the retreat. The report can help communicate to them what happened at the retreat and the decisions the group reached.
Monitoring activities: As discussed below the report should be used as a tool to help monitor the group's progress.
Action Plans
Another important step after the retreat is to develop detailed Action Plans. During the retreat the attendees should have identified projects or initiatives, assigned responsibility for implementing the project/initiative, and set general dates for completion (or dates when status will be reported).
However, those responsible should develop detailed Action Plans that specify:
What will be done? What are the steps to be taken?
Who will do it?
What will the costs be?
What will the benefits be?
When will it be completed?
Here are some guidelines to consider when creating Action Plans.
Establish the specific goal of the plan – why is it being done?
Identify who has overall responsibility for the plan.
List the steps to be performed to complete the plan.
Indicate the date each step should be completed.
Develop and include all added manpower and expenses the plan will require.
Develop and include results expected from the plan — quantitative and qualitative.
Monitoring
To get the most value from a planning process you need to set up some sort of on-going monitoring program to assess how the group is performing versus the plan. There are two reasons to do so:
Monitoring performance can help keep the group on track.
Sometimes physicians complain "we met, decided, but then didn't do anything." Monitoring helps connect the work done at the retreat to the implementation of initiatives.
It's best to assign an overall coordinator for this effort – we believe assigning it to a physician is best, but it could fall to the manager. It is often best if the President of the group performs this function.
Periodically the coordinator collects updates on the various initiatives. And then, say once a quarter, the group should review the plan to see how the group is performing. Some groups hold an evening dinner meeting to review the update.
Please contact me if you'd like to discuss this post.
Will Latham
wlatham@lathamconsulting.com