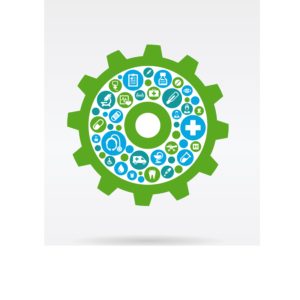 When developing a strategic plan, every medical group faces constraints. In some cases the constraints are externally driven (e.g., a dominate payor or hospital in the region), and in other cases the constraints relate to internal issues (such as lack of resources to accomplish goals).
Integrated Groups (those groups that are part of an integrated health system or academic system where the physicians do not own the practice) have a similar need to develop a strategic plan and they also face internal and external constraints. But, unlike independent groups, Integrated Groups face other constraints:
The Integrated Group's plan must be in line with the health system's mission, vision and values.
The Integrated Group's plan must coexist with the health system's strategic initiatives.
Further, in Integrated Groups, someone is "the boss." This may be the CEO of the health system or the leader of the Integrated Group. This individual is typically has the authority to accept or reject initiatives in the organization.
However, in a growing number of cases, these leaders recognize that the Integrated Group will perform at a higher level if they are able to get the physicians' buy-in. They also recognize that in order to get that buy-in the physicians need to be intimately involved in developing the plans.
Integrated Groups are often large and should consider utilizing the strategic planning process for large groups as outlined in an earlier article.
Please contact me if you'd like to discuss this post.
Will Latham
wlatham@lathamconsulting.com